Tour leaders can say goodbye to the hassle of carrying paper itineraries, and hello to the latest information at their fingertips.
Tour leaders always need to rely on their tour itineraries. Our mobile application, Partners, brings the most up-to-date version of their itineraries, seamless access to full service details and contact information, as well as quick access to support channels. This means they can focus on what they do best – delivering exceptional experiences to travellers.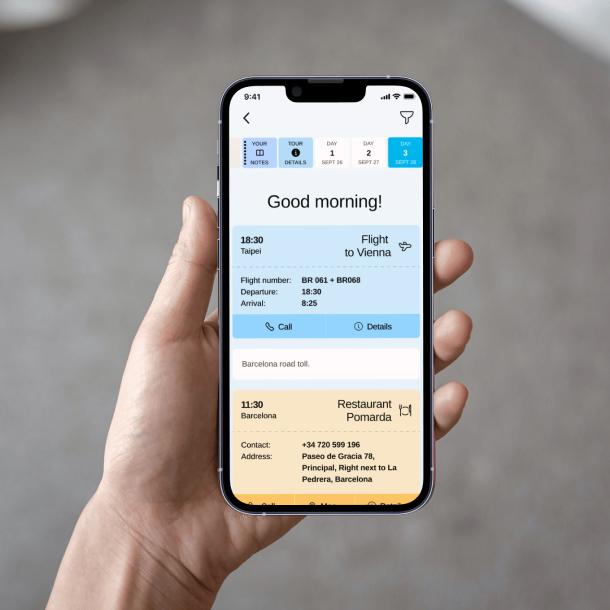 Informed and organised on the go
With access to the latest tour information, tour leaders will never have to worry about outdated information. Partners is designed to update frequently, ensuring the most current information at their fingertips. And the best part? They can access this information even when offline. It provides them with the best of both worlds - the convenience of regular updates and the peace of mind of offline access.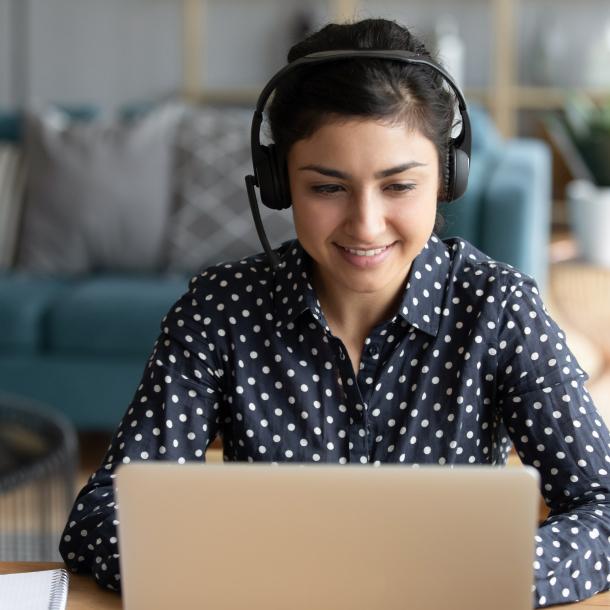 Support you need, when you need it
Tour leaders can access multi-channel support from knowledgeable travel professionals, who are dedicated and ready to help. Phone support is available 24/7, so tour leaders can reach out at any time. Chat-like messaging support is available during office hours, providing tour leaders with quick and convenient assistance whilst their tour is in progress.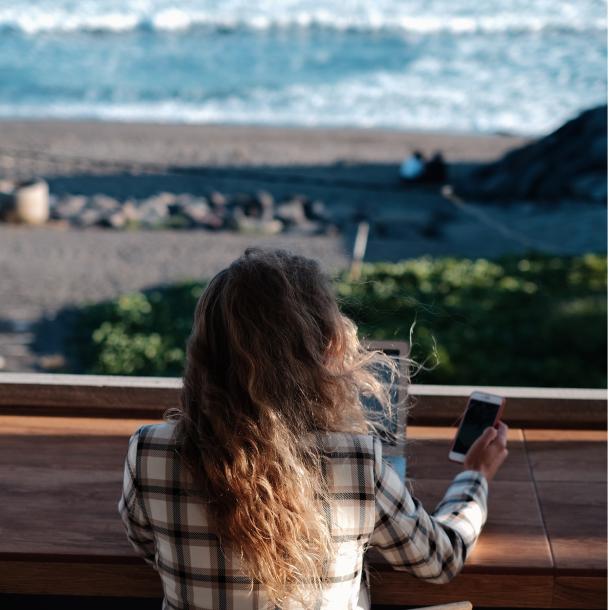 Packed with features and service details
Feature-rich to simplify the tour management experience. With the click-to-call feature, tour leaders can quickly connect with suppliers and support, saving them time and effort. The map integration makes navigation a breeze, ensuring their group arrive at their destination with ease. And with service vouchers, menus and rooming lists right at their fingertips, they can manage the tour with confidence.
How to start using the tour leader mobile application, Partners?
Agencies will provide us with the names and email addresses of the tour leaders for each of their tours. Once the group tour is finalised, tour leaders will be informed by email to complete the following 3 simple steps to get started...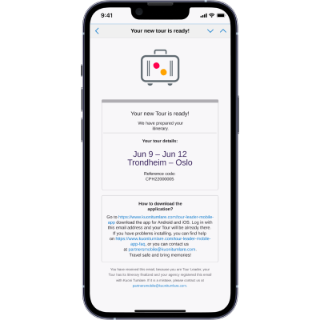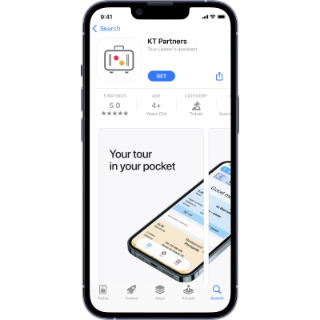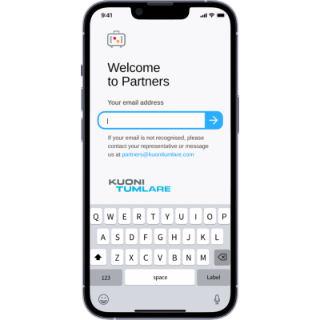 3. Follow the login process